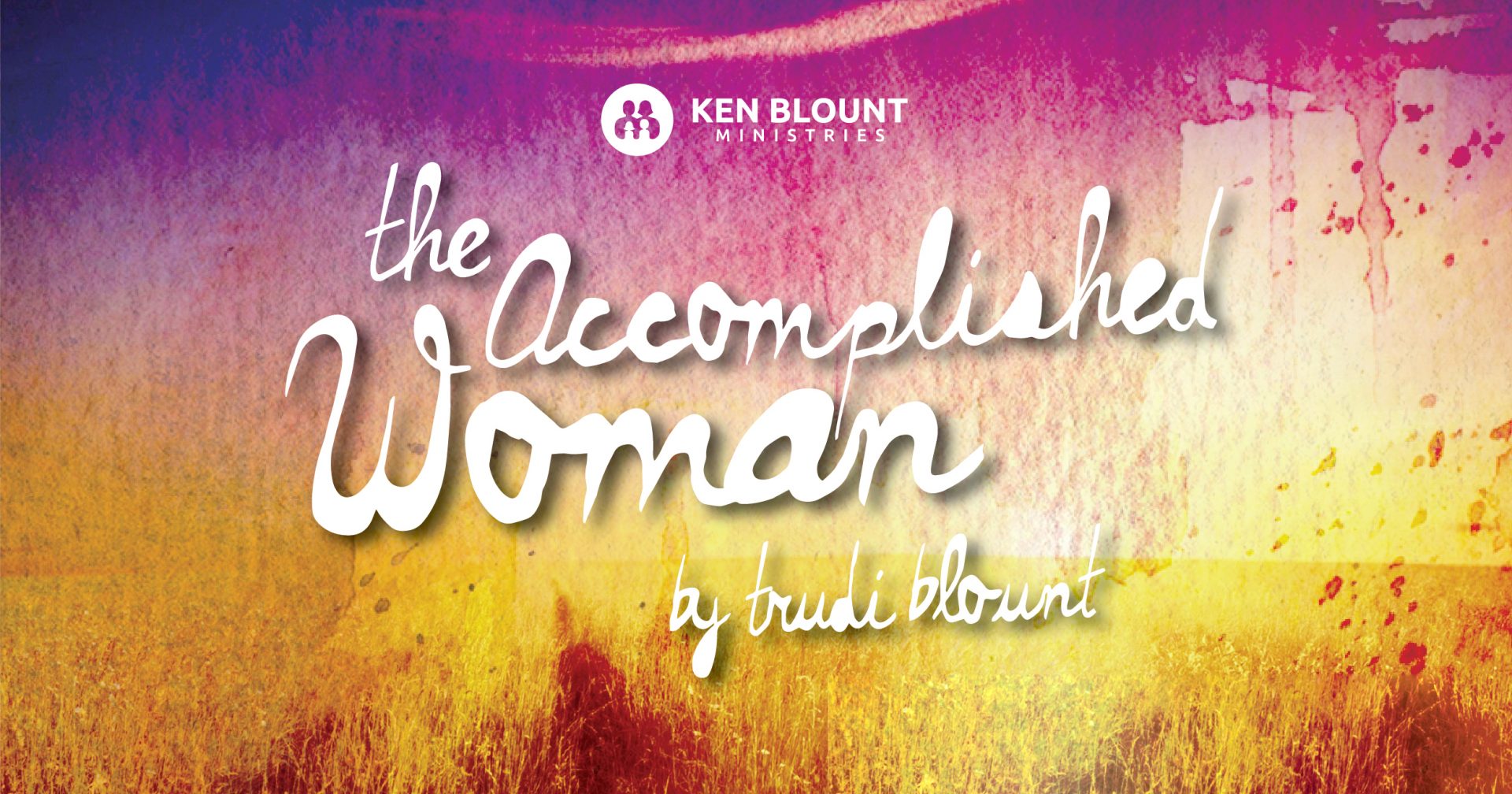 The Accomplished Woman – #08
The "Accomplished Woman" respects!
Proverbs 31:11 The heart of her husband safely trusts her…
A husband safely trusts his wife with his heart when she respects and believes in him. One of the greatest gifts you can give to your husband is respect. It's the fuel that keeps him going. It's also one of his three top basic needs as a man. The other two greatest needs of a man are companionship and sex.
But respect is his number one need…
When women show respect to their husbands, they are respecting God and his divine order. Man deserves to be respected simply because it was God's decision to create him first.
This speaks volumes of the value God put upon his first creation. Man was designed and handcrafted by God to be the leader of the marriage. Everything about him: body, soul and spirit has the potential to fulfill his unique purpose.
No, husbands don't always do everything perfectly. They may not always behave in a way that is worthy of respect. 45 years ago, when we got married, Ken wasn't living a life worthy of my respect…neither was I.
I was born again before my husband Ken was. At that time he was a singer and drummer in a rock band that played nightclubs. He was drinking every day and on the road to alcoholism and hell.
As I said, I was born again, but just as importantly, I also received the baptism of the Holy Spirit. The Holy Spirit empowers you to pray in another language. Although your mind doesn't understand what you are saying (1 Corinthians 14:14), you are praying prayers that are perfect for your situation because the Holy Spirit is praying through you.
The Bible tells us that when we pray in the Spirit we are praying God's perfect will. Another way to say this is that you are praying "the prayers of God." Let me explain.
Romans 8:27 Now He who searches the hearts knows what the mind of the Spirit is, because He makes intercession for the saints according to (the will of) God.
The phrase "the will of" was added at the discretion of the translators. Look how this reads if you remove that phrase:
27 Now He who searches the hearts knows what the mind of the Spirit is, because He makes intercession for the saints according to God.
Wow! Did you get that? That is actually saying when we pray in the Spirit we are praying the very prayers of God. We are praying what God himself would pray. That is powerful because God is the one who has the blueprints of his perfect plan and will for a person's life. It's good to know that God gave us a way to pray exactly what he desires without our imperfect motives or biases being attached to it. It doesn't get any better than that.
Armed with this knowledge and power, I began praying for Ken in the Spirit every night while he was sleeping, and when I did some amazing things began to happen.
My prayers released the Holy Spirit to begin to deal with my husband. Seven weeks after I started praying for him his life was radically changed by his acceptance of the gospel. But as I prayed for him something happened in me, too. I began to see him with spiritual eyes!  I saw God's blueprint for his life. As I prayed I saw him standing before thousands of people preaching the gospel. I've lived to see that day!
I thank God every day I didn't walk away and give up. What a treasure he has been to the body of Christ and thousands of people and children around the world.
And I also gained something else: his heart, and his trust.
Only through a relationship with God can man develop into the leader that God
blueprinted him to be. But when his wife respects, expects and believes in him, the ability that God created in him will flourish and he will trust her with his heart.