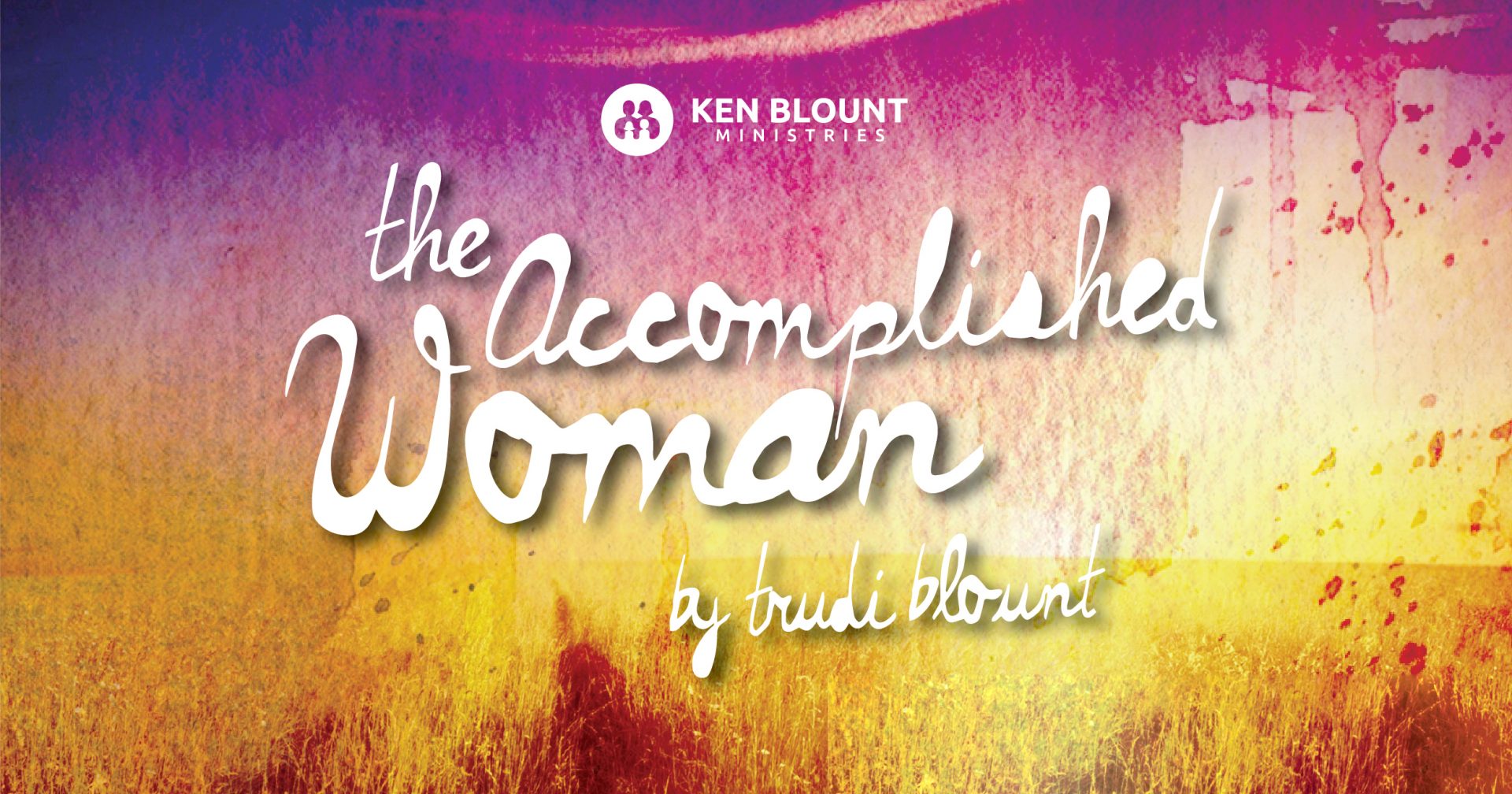 The Accomplished Woman – #16
The "Accomplished Woman" was a mentor!
Proverbs 31:15 b… And provides food for her household,
and a portion for her maidservants.
I believe this verse speaks to the fact that this woman was organized and a delegator.
In the ancient times that this was written, a family's survival must have depended on it. They were not privy to the supposed time saving gadgets we have today.  I say that loosely, because sometimes my time saving devices cause me to waste time.
But going back to our thought the last few days, I believe she was a mentor. The meat or food she provided was as divine as physical.
Up until the first of the century, grandmothers and mothers mentored and trained younger women. Life then was not as superficial as it is now. This passage is referring to character and inward beauty, not just the outward appearance.
There was a study done researching the diaries of young women before World War I.
In their journaling, girls rarely mentioned their bodies concerning self-improvement or their personal appearance. When they wrote about self-improvement, it was always focused on how their internal character was reflecting their outward behavior.
There were no mirrors until the end of the eighteenth century. It was then that middle class homes first began to have bathroom sinks with a mirror hanging over them.
It was not until the1920's that home bathroom scales became available. Before that, the only place a young girl could weigh was at the drugstore or the county fair. These changes contributed to the mental switch from being beautiful inside to being beautiful outside.
Prior to the roaring twenties, there was no emphasis on makeup or dieting to be skinny.
Don't get me wrong, I love makeup, I wear it just like everyone else. And I watch my weight and diet to stay healthy, but the dieting craze today is over the top.
I love what one lady said…we switched from virtue to vanity! Here are a few startling facts I've found:
THERE ARE THREE BILLION WOMEN ON THE PLANET WHO DON'T LOOK LIKE SUPERMODELS AND ONLY 8 WHO DO!
THE AVERAGE AMERICAN WOMEN WEIGHS 144 POUNDS AND WEARS A SIZE 12 OR 14.
ONE OUT OF FOUR COLLEGE AGED WOMEN USE UNHEALTHY METHODS OF WEIGHT CONTROL, INCLUDING FASTING, SKIPPING MEALS, EXCESSIVE EXERCISE, LAXATIVE ABUSE, AND SELF- INDUCED VOMITING.
TWENTY YEARS AGO MODELS WEIGHED 8% LESS THAN
THE AVERAGE WOMEN..TODAY THEY WEIGH 23% LESS, AND MANY FALL INTO AN ANOREXIC WEIGHT RANGE.
IT IS ESTIMATED THAT 1/3 0F HIGH SCHOOL GIRLS SHOW SYMPTOMS OF AN EATING DISORDER. THE AGE OF ANOREXIC GIRLS HAS FALLEN FROM 15 YEARS DOWN TO 5 YEARS IN THE LAST 5 YEARS.
I think more than ever before, we need to go back to mentorship of our young girls and teach them that their significance is not in how they look, but who they are in Christ. Some grandmothers and mothers need a refresher course in this too! Oops, I think I meddled a bit today..