Leave Legacy: Tell Your Stories
Christmas time is the best time of the year. It is also a great opportunity to tell stories of God's faithfulness to your children and grandchildren. I have been preaching on legacy in the month of December to the churches we have visited. I want to share a story with you that I have been telling.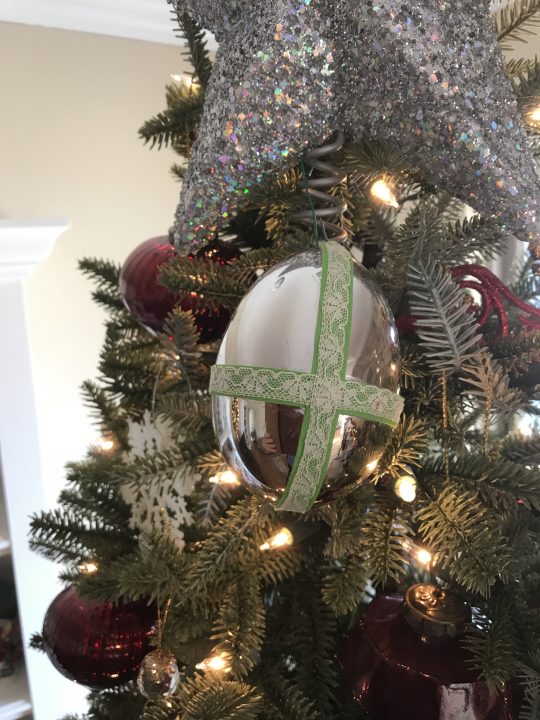 1977 found us in a challenging place financially. I was going to school full-time, plus driving 120 miles round trip 4-days a week to attend classes. Our daughter Brooke was 2 at that time. Trudi and I both worked part-time jobs, but our income was only about $50 to $60 a week.
It was tight. But we were attending a great church and growing spiritually. We were determined to put Jesus first. We consistently paid tithes off our income, even though it was only $5 to $6.
Looking back, it was amazing how the Lord took care of us. There was a little older lady that lived next door to us that everybody called Mema George. Mema George would call Trudi nearly every day and tell her, "Honey, I made too many mashed potatoes so I left some on your porch." She would deliver us a new dish nearly every day. She was a great cook and I couldn't wait to get home to see what Mema George made us that day.
When Christmas rolled around, I waited to buy a tree until the day before Christmas Eve. They were considerably picked over, but I found a misshaped one for $5. We didn't have any money for ornaments, however, back in those days there was a company that made panty hose for women called Leggs. They packaged the panty hose in little chrome plastic eggs. Trudi saved a bunch of them. She put little lace around them and we hung them on our $5 tree. It was one of the best Christmases we ever had.
We looked back after that year and realized that although the money was tight, we paid every bill and God always provided. Sometimes miraculously. I got out of school and was able to make 4 times more income because of the training that I received.
Now we have a really nice artificial tree with ornaments from a high-end department store. But every Christmas, we put one of those Leggs ornaments in the middle of our tree to remind us of God's faithfulness. We have also given ornaments to our kids and they do the same thing. We tell the grandchildren this story to celebrate God's faithfulness.
One of our greatest privileges and responsibilities is to pass the legacy of our faith to the next generation. I want to encourage you to tell your children and grandchildren your stories. We like to say it this way: Build a dynasty and leave a legacy in your family.
God is so good. Thank you for your faithfulness to support Ken Blount Ministries and may this be your best Christmas ever.
Merry Christmas,
Ken & Trudi Blount