Sitting in my living room right now I'm looking at pictures of my children and grandchildren. As I gaze into their faces I am both terrified and impassioned. I'm terrified because of what I see happening in the world today that they are facing. But I'm impassioned because I know the one that I've believed in for 50 years, and I know that my kids and I have been sent here for His kingdom for this time.
I'm not the only one that will face this. Life on planet earth will end for all of us one day. We will all die. The question is what will we leave behind? I'm not talking about material riches. I'm talking about legacy. Did your life produce something good that will continue in your family long after you're gone?
Will everything you did die with you, or will your life be an echo?

An echo defined is a series of sounds repeated after the original sound has stopped. Will the echo of your life message continue in your children and in what you did in the church long after you're gone?
Let me explain what I'm talking about.
If the church is going to fulfill the commission given to us by Jesus, we must reach the children of our time. As parents, as pastors and leaders in the church, we are supposed to pass down what Jesus did for us to the next generation. They are designed to be the echo that continues after we're pushing up daisies.
​
Acts 2. The day of Pentecost. The Holy Spirit was poured out in the upper room in the old city of Jerusalem. There was much confusion going on as the Holy Spirit manifested in a mighty wind, the fire of God, and all 120 people present speaking in languages they didn't understand. Peter got up to preach about it so people would grasp what was happening.
​
Acts 2:15-17, "These people are not drunk, as some of you are assuming. Nine o'clock in the morning is much too early for that. No, what you see was predicted long ago by the prophet Joel: 'In the last days,' God says, 'I will pour out my Spirit upon all people. Your sons and daughters will prophesy. Your young men will see visions, and your old men will dream dreams."
​
It's revealing of the heart of God how Peter began his message that day. (It was a pretty good message. 3,000 people got saved). He begins by making a statement of who was eligible to be a part of this outpouring, or who can receive this power?
He quotes the prophet Joel, "This (the outpouring of the Spirit) is for sons and daughters (children) old men and young men." I believe this is God telling us something that he wants us to understand. The church is called to reach every age group; older people, young people and the children. If that is true, a big part of church ministry should be preaching to and discipling children.
Children are not the church of tomorrow. They are the church of today. If our churches are to be effective and reach the people of this generation, we must develop children's ministry that is fun for kids and effective in teaching them the Word of God. This is the most underestimated and misunderstood ministry in the church today. Kids ministry is not just childcare, although we do care for these children and are obligated to protect them. It is not babysitting. It is real ministry.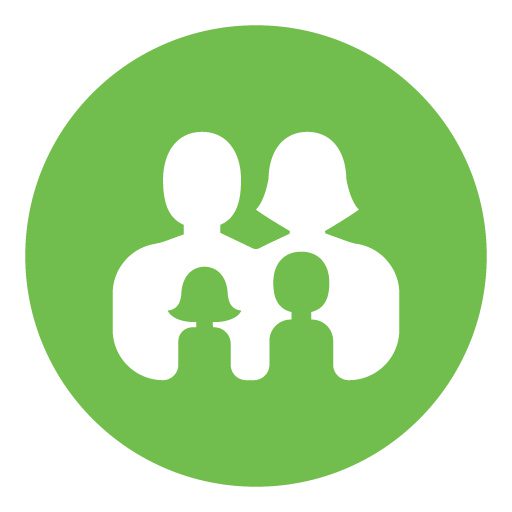 The average age for a person to view hard core porn on the internet today is 8 years old. In the culture of our day, like never before, children need Jesus. And we are obligated to minister Him to them. Did you know that 86% of people who serve God today had some kind of an encounter with Jesus before the age of 15? The best time to begin a relationship with the Lord is when you're a child.
I have been involved in ministering to kids on some level in my nearly 40 years of full time service. I have seen a few things in all these years. Churches that don't reach the next generation are doomed to die eventually, no matter how much excitement and life they may have for a time.
My friend and confidant Willie George, who I worked with for 20 years on the Gospel Bill Show and Church on the Move in Tulsa, is the father of modern day children's ministry. He says a church only has a shelf life of 30-40 years unless they are proactive in reaching the children and teenagers. No matter how exciting things may be for a while, churches and ministries will die unless they reach the next generation.
The average percentage of children under the age of 12 is about 21% in the average church. When we began Church on the Move in Tulsa in 1987 Pastor George made a strong commitment to children's ministry. From the time we started about 45-50% church attendance was kids under the age of 12. When I left in 2002 the church had grown to 8,000 people and continues to thrive today.
My son Joshua planted a church here in Oklahoma City where we are now. I oversee the family ministry here and a big part of my job description has been to lead in the development of our children's ministry. Our church is growing and full of young families. We have 800-900 people in our church and 40-45% of them are children.
I am working on plans to not only travel and teach these things but also offer Zoom meetings for churches leadership teams. We want to coach them up on how to build an exciting, fun, effective children's ministry. Stay tuned for more info about it in the days ahead.
​
1 Peter 4:7, "But the end of all things is at hand: be ye therefore sober, and watch unto prayer."
​
I believe the church's finest hour is ahead. Thank you partners for believing in us and supporting our mission.
​
                                                 Ken and Trudi
​
Let's Connect!
Our family wants to connect with your family! Receive FREE downloads, and SPECIAL OFFERS on our latest biblical teachings to strengthen your family in God!
Subscribe TODAY!